Featherhead Knapweed
Centaurea tricocephala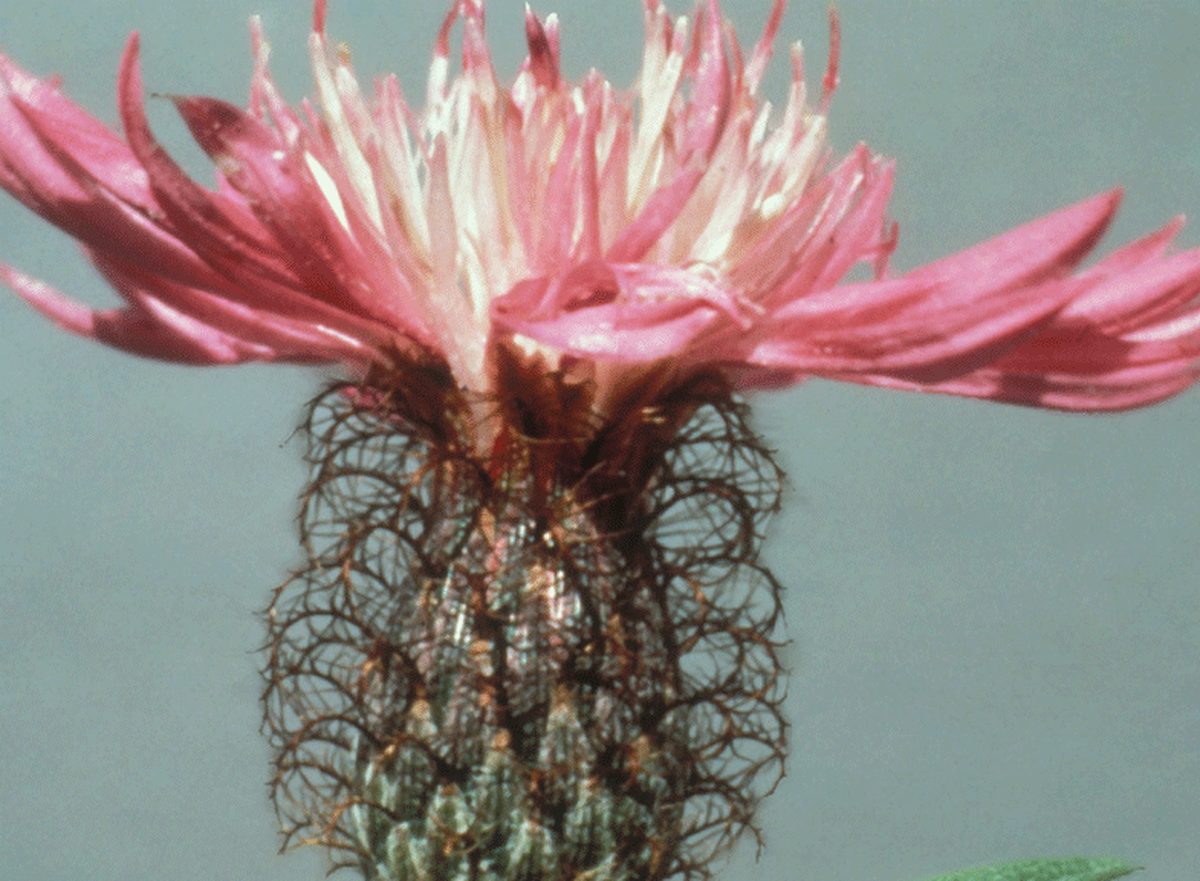 Family: Asteraceae
Weed class: monitor list

Why Is It a Noxious Weed?
This plant is on the monitor list. Please contact its sponsor Dick Jacobson to report locations or for more information.
How would I identify it?
General Description
Featherhead knapweed is a perennial herbaceous plant, growing up to 2 feet.
Flower Description
Flowerheads have fringed bracts at its base that each have a brown feather-like tip. Flowers heads are 3/4 inch tall. Flowers are pink to purple pink with a white center. The outer ring of ray flowers are enlarged.
Leaf description
Leaves are narrow, linear to lance shape with variable margins.
Fruit Seed Description
Seeds are around 1/8 inch long and have a ring of bristles on one end (papus).
How Does it Reproduce?
Plants spread by lateral roots and by seed.
How Do I Control It?
Please refer to the PNW Weed Management Handbook, or contact your county noxious weed coordinator.
For More Information
Selected Knapweeds of Washington Brochure
Whatcom County NWCB Control Options for Knapweeds

Additional Photos