About the Washington State Noxious Weed Control Board
Who We Are
The Washington State Noxious Weed Control Board (the Board) consists of twelve volunteer members:
Five are elected by members of County and District Weed Boards from various regions in the state
Six are appointed by the Director of the state Department of Agriculture
One is appointed by the Washington State Association of Counties
Three of the six appointed by the Director of the state Department Agriculture are non-voting scientific advisors who provide expertise in weed identification, control methods, and aquatic invasive weed species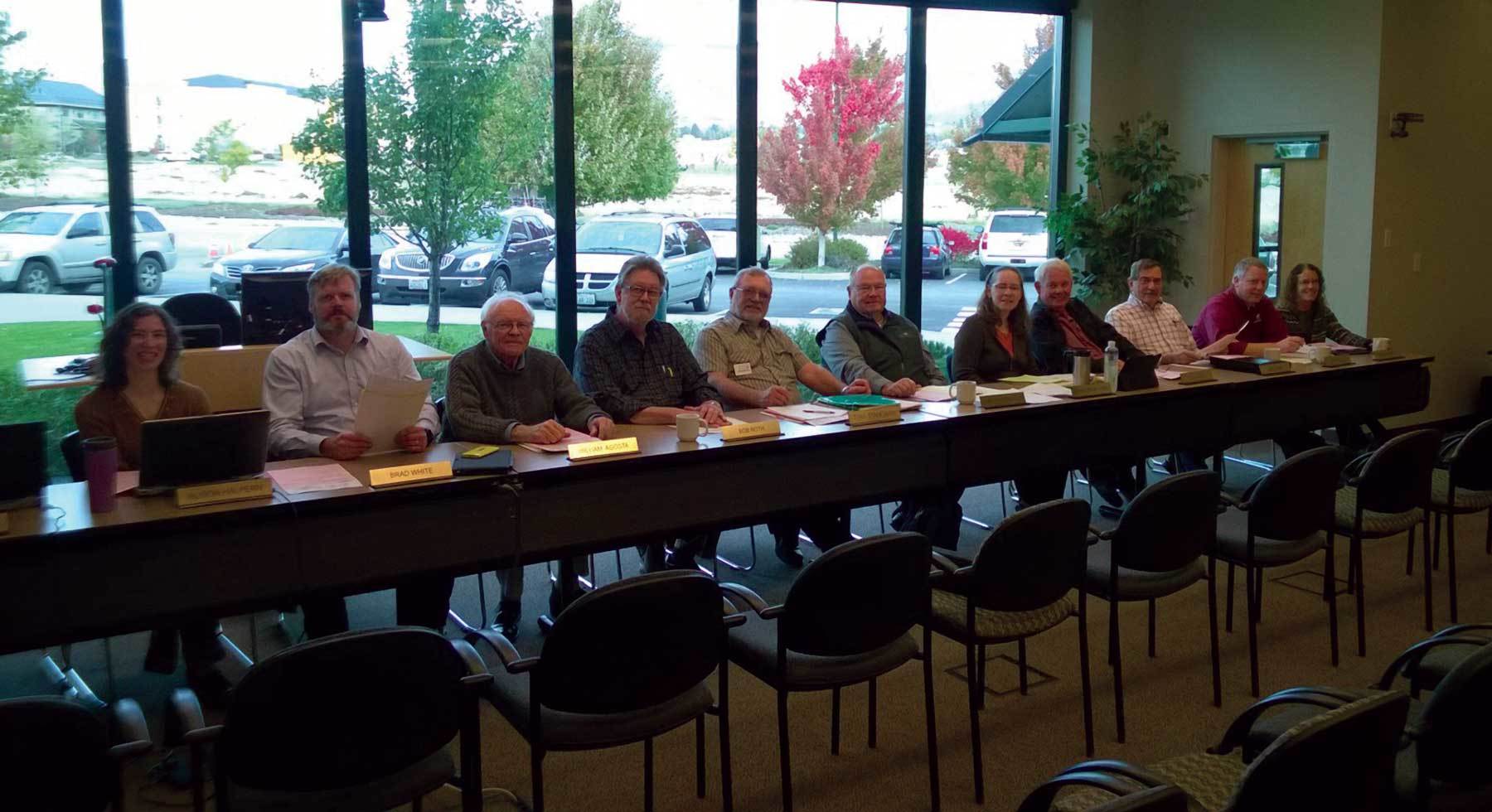 What We Do
The Noxious Weed Control Board advises the Washington State Department of Agriculture (WSDA) about noxious weed control in Washington State.
Coordinate Noxious Weed Control
Through its actions and policy decisions, the State Control Board helps coordinate and supports the activities of the 38 county Noxious Weed Control Boards and weed districts of Washington who enforce the control of noxious weeds on private and public lands. The State Board also works with neighboring states and British Columbia, and provides leadership on regional and statewide noxious weed projects. 
Update the Noxious Weed List
The Board maintains the state's official list of noxious weeds that landowners may be required to control. This list is established in the Washington Administrative Code, or WAC 16-750. The listing process, the schedule for adding a plant to the Noxious Weed list, is in WAC 16-750-022
Educate the Public About Noxious Weeds
The Board also publishes educational materials about noxious weeds that are used by local weed boards and districts and distributed free to the public.
---
WA State Noxious Weed Control Board Biennial Reports
---
Our Mission
To serve as responsible stewards of Washington by aiding in the protection and preservation of the land, water, and resources from the degrading impacts of noxious weeds.
We believe that the prevention of Noxious Weeds is the best approach and may be achieved through full implementation of the state Noxious Weed law. To further this approach, we strive for increased public awareness through improved educational efforts.
As the Board, we do not deal directly with control activities; rather, we work to achieve control through local county weed boards, weed districts. For that reason, we seek to improve communication, gain cooperation, and enhance coordination of the collective efforts of noxious weed control.
Finally, we believe that Noxious Weed control is best carried out by strong, adequately funded programs at the local level. Thus, we strive to build public support for local programs, and to empower those programs to be more successful.
Click here to read our adopted ethical guidelines.
---
Members Elected by County Noxious Weed Boards and Local Weed Districts
Members Appointed by the Director of the Washington State Department of Agriculture
Carey Caruso: represents the public interest for Eastern WA
Janet Spingath: represents the public interest for Western WA
Brad White, Ph.D.: Assistant Director for Plant Protection, Washington State Department of Agriculture, Represents the Department of Agriculture
Members Appointed by the Washington State Association of Counties
Non-Voting Scientific Advisers Appointed by the Director of the Washington State Department of Agriculture
Timothy W. Miller, Ph.D, Washington State University: Dr. Miller is a specialist in the biology, ecology and control of weeds in agricultural and horticultural crops.  He works at the Washington State University – Northwest Research and Extension Unit in Mount Vernon.
Jenifer Parsons, Washington State Department of Ecology, Environmental Assessment Program: Aquatic plant specialist
Rod Gilbert, Biologist, Versar Inc, Fish and Wildlife Program, Joint Base Lewis-McChord: Rod Gilbert is a prairie restoration biologist at JBLM