For Teachers and Students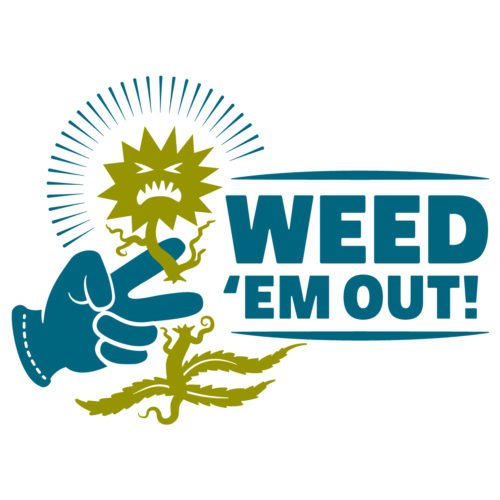 Invasive plants harm our state's farms, economy and native ecosystems, and we all share responsibility for working to prevent, control and, where possible, eradicate them. Learning how to do our part to combat destructive invasive species is a basic element of becoming good stewards of our natural resources.

Invasive, noxious plants can be a topic in many disciplines: biology, ecology, geography, and civics, to name just a few. Invasive noxious weeds can even be the subject of poetry classes, since they provide such a rich source of metaphors!
---
The following collection of curriculum links is offered as a gateway into the world wide web of information.
We would appreciate feedback from teachers, parents and students who use these links, or who would like to recommend others. If you have comments or proposed additions to this list, please email us at noxiousweeds@agr.wa.gov
The National Science Teachers Association
The National Science Teachers Association offers curricular materials, games and lesson plans on invasive species. This link is for middle school teachers, but the site has resources for elementary and high school as well, and is easily searchable.
The Center for Invasive Plant Management at Montana State University
The Center for Invasive Plant Management at Montana State University offers an extensive annotated listing of online curriculum materials relating to invasive plants. This is a comprehensive source for curriculum resources from across the country, specifically focused on K-12 education. visit web site
Weed Curriculum for grades K-12... Our neighbors in Oregon have developed a comprehensive, K-12 curriculum on invasive plants that includes a wealth of lesson plans, teacher tips and more.
Teaching & Learning with the New York Times
Teaching & Learning with the New York Times, 'Alien Invasions' This is a well-crafted lesson for high school students that culminates with students developing an educational brochure about the impacts of invasive plants. Although it is listed as requiring one hour, it could easily be a two-week unit. It includes a fascinating story about environmental restoration in South Africa. This lesson contains elements of civics, contemporary world problems, graphic design, writing, geography and botany.
Oregon Public Broadcasting
Oregon Public Broadcasting produced an excellent documentary about invasive species in Oregon. This is a well-produced, engaging and informative introduction to basic concepts of invasive species, their costs and impacts.
Videos
Wildlife Forever has great videos on a spectacular invasive species: Asian carp in the Mississippi River system. These are the "flying fish" that have occasionally made the news by leaping out of the water and injuring people in boats. This site offers a great introduction to the basic concepts of alien species, both because of the jaw-dropping sight of thousands of leaping fish, and because of the clear explanation of the environmental damage that an alien species can cause.
Asotin County NWCB: For the Kids!
This page offers several additional links to downloadable publications and games for kids. While aimed at Asotin County, the information contained would benefit youth in any county.