Crack Willow
Salix x rubens, Salix alba, Salix fragilis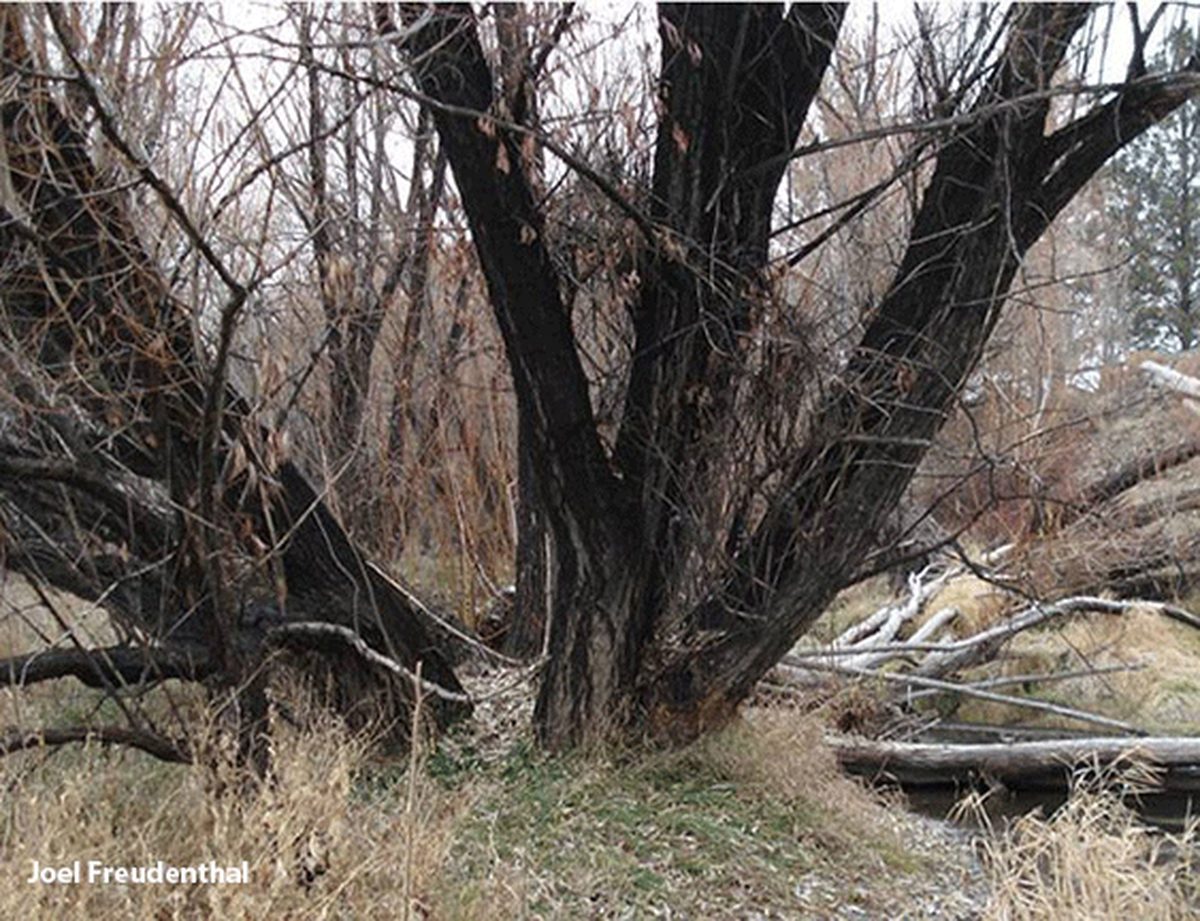 Family: Salicaceae
Other Common Names: crack willow hybrid, white willow
Weed class: monitor list
Native to: Europe, Asia, northern Africa
Is this Weed Toxic?:
not known to be
Why Is It a Noxious Weed?
This plant is on the monitor list - it is not a listed noxious weed in Washington. Please contact its sponsor Joel Freudenthal to report locations or for more information.
How would I identify it?
General Description
Dioecious trees, 10-25 m tall, not colonial; branches erect, flexible or somewhat brittle at base; twigs grey- to red-brown, or golden-yellow, densely hairy.
Flower Description
Unisexual, lacking sepals and petals, borne in catkins which flower as leaves emerge, the catkins slender, on leafy twigs; floral bracts pale, hairs straight, female bracts deciduous; stamens 2; ovaries 1, smooth; styles 0.16-0.44 mm long.
Leaf description
Alternate, simple; narrowly oblong to lance-shaped, 6-12 cm long, 1-2 cm wide, lower surface glaucous, silky to nearly smooth, hairs white, upper surface dull, silky to nearly smooth, margins toothed, base pointed to wedge-shaped, tips pointed to tapering; leaf stalks with glandular dots or lobes at top; stipules leaflike.
Fruit Seed Description
Capsules which split open to release the seeds, each of which is surrounded by a tuft of hairs; stalks 0.2-0.8 mm long.
Where does it grow?
Salix x rubens is documented in Yakima, Klickitat, Kittitas, Benton, Chelan, and Grant counties. Salix alba is documented in Yakima, King, Whatcom, and Franklin counties. Salix fragilis is documented in Klickitat and Benton counties.
How Do I Control It?
Please refer to the PNW Weed Management Handbook, or contact your county noxious weed coordinator.
For More Information
WTU Herbarium image webpage on Salix alba
WTU Herbarium image webpage on Salix fragilis

Additional Photos