February Daphne
Daphne mezereum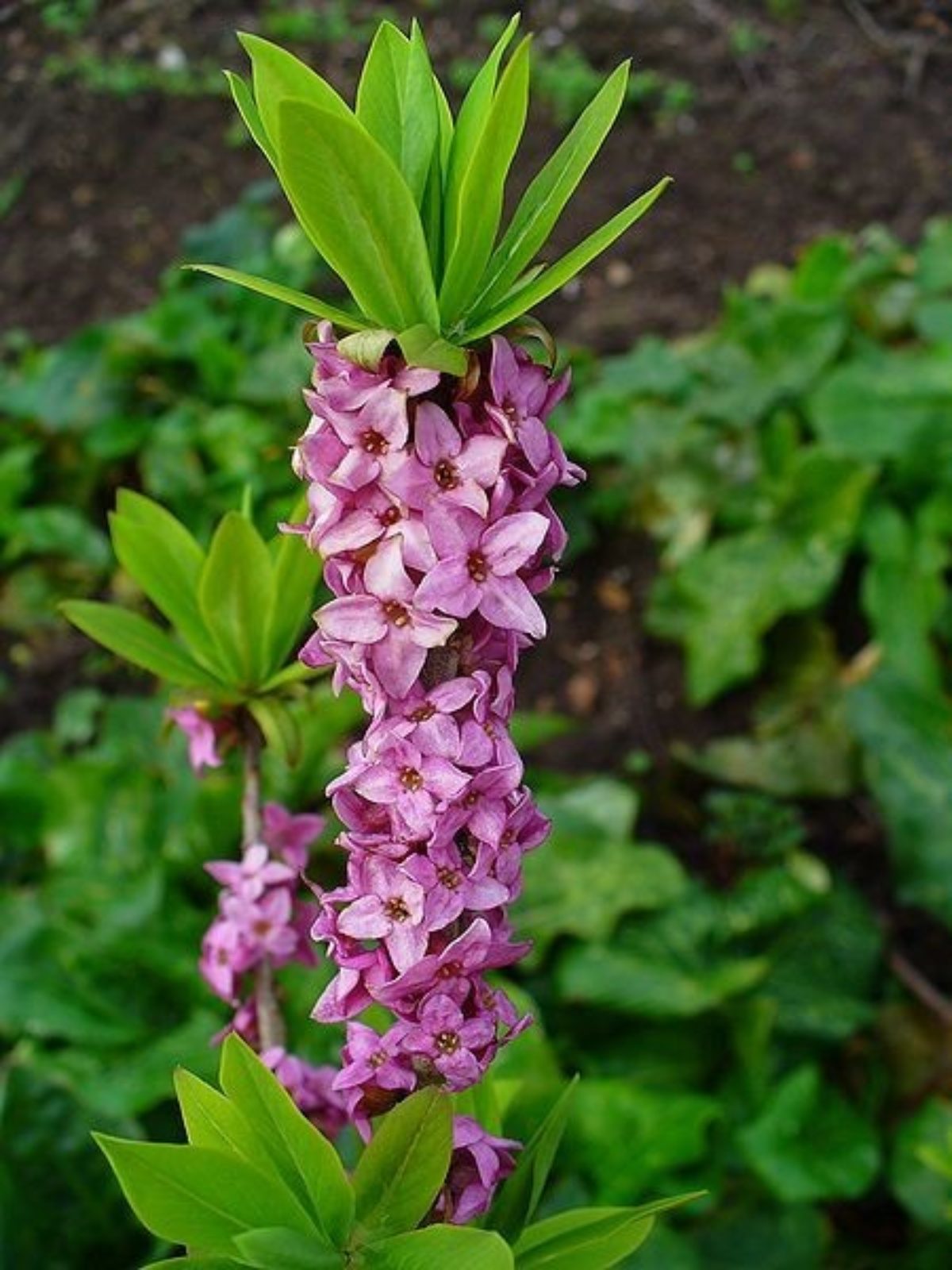 Family: Thymelaeaceae
Other Common Names: Mezereum, mezereon, spurge laurel, spurge olive
Weed class: monitor list
Year Listed: 2021
Native to: Europe and Western Asia.
Is this Weed Toxic?:
humans, livestock
Why Is It a Noxious Weed?
This plant is on the monitor list - it is not a listed noxious weed in Washington. Please contact Loretta Nichols to report location or for more information.
How would I identify it?
General Description
February Daphne is a semi-evergreen shrub, which flowers in the late winter.
Flower Description
Usually a pink-lavendar to white, the flowers are fragrant, with 4 or 5 petals each. They grow directly from the branches, in clusters, directly below leaf whorls. They bloom in late January-early March
Leaf description
Leaves grow alternately or whorled along branches. They are around 3.5 inches long and 0.5 inch wide, and a deep green
Stem description
woody, light brown to brown-orange
Fruit Seed Description
Yellow, green, or red berries, which are about half an inch wide, ripen in Summer.
Where does it grow?
It grows well in full shade, and partial shaded forest understories. Burke Herbarium has information on some locations it has been found in Washington State.
How Does it Reproduce?
Seeds are spread readily by birds, who are attracted to the bright berries.
How Do I Control It?
Please refer to the PNW Weed Management Handbook, or contact your county noxious weed coordinator.
Additional Photos