Stinking Iris
Iris foetidissima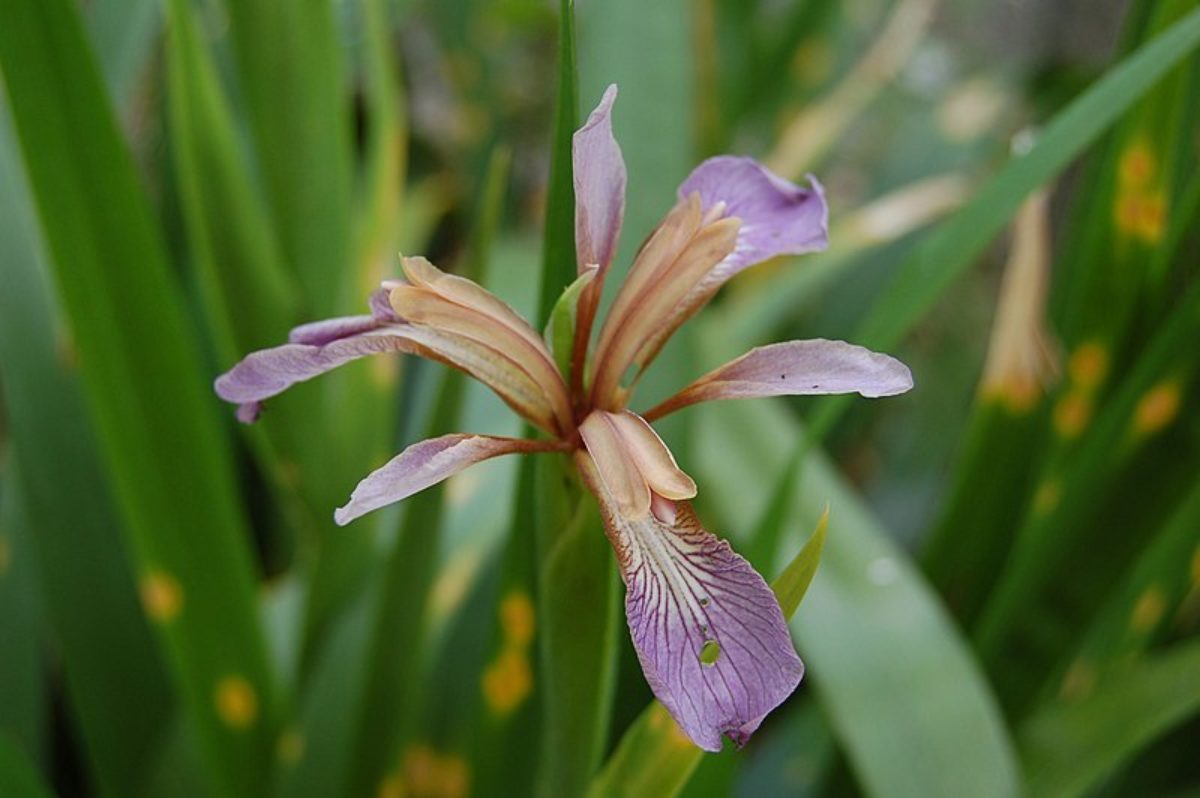 Family: Iridaceae
Other Common Names: Roast beef plant
Weed class: monitor list
Year Listed: 2021
Native to: Western Europe and Northern Africa.
Is this Weed Toxic?:
not known to be
Why Is It a Noxious Weed?
This plant is on the monitor list - it is not a listed noxious weed in Washington. Please contact Jason Ontjes to report location or for more information.
How would I identify it?
General Description
This is a hardy and adaptable iris, which grows 12-18 inches tall and clumps over 2 feet wide. 
Flower Description
Light purple to brown, 3 sided iris flowers. Have a foul or beefy smell.
Leaf description
Evergreen, thick, long, mostly upright, grass shaped leaves, which are 12-18 inches long and 1-2 inches wide
Stem description
No true stems. The flowers grow singularly on the top of round stems
Fruit Seed Description
relatively large, bright orange berries burst open, along 3 frills, from sausage-like pods.
Where does it grow?
Stinking iris grows in a variety of habitats, from sunny to shaded areas, which can be wet or dry. Burke Herbarium has information on some locations it has been found in Washington State.
How Does it Reproduce?
Seed and rhizome
How Do I Control It?
Please refer to the PNW Weed Management Handbook, or contact your county noxious weed coordinator.
Additional Photos